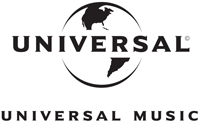 Cookies, Online Advertising & Your Privacy
What is a cookie and why are they used?
Our website uses cookies and other similar technologies (such as [pixel tags and web beacons to distinguish you from other users of our website. This helps us to provide you with a good experience when you browse our website and also allows us to improve our site.
A cookie is a small file of letters and numbers that we store on your browser or the hard drive of your computer if you agree. Cookies contain information that is transferred to your computer's hard drive.
Cookies are useful for a variety of reasons. If for example you visit an international website and set your location as 'Great Britain', this preference might be stored on your computer as a cookie. When you next visit the website it could retrieve this information and present content relevant to your location automatically, rather than asking you to select 'Great Britain' again.
Do you collect personal information using cookies?
As is the case with many cookies, in the example above no information is stored which would allow you to be identified personally, such as an email address. The cookie is instead associated with your device and browser, so if you were to access the same website through another computer it would not know to set your location to 'Great Britain'.
Data collected by cookies may be combined with any other information you submit to Universal Music, for example by making a purchase through one of our online stores, but our websites will never allow anyone to contact you directly. Put another way, cookies are used to identify some combination of a device, a user account, and a browser, rather than an individual person.
There may be circumstances where we appoint carefully approved third parties to collect and process data (including personal data) using third party cookies and similar technologies as described in the section headed "Use by Universal Music of Third Party Cookies" but we will take all steps reasonably necessary to ensure that your personal data is treated securely and processed in accordance with applicable law
This guide has been prepared to help you understand how we use cookies and decide whether you are comfortable allowing them to be stored on your computer.
Use of cookies by Universal Music websites (first party):
The purposes for which websites managed by Universal Music utilise cookies and other similar devices include but are not limited to:
To make your experience of using our website, better.
To distinguish you from other users of the website and to tailor the service (including content, advertisements, language, currency) to your preferences or to avoid showing the same adverts repeatedly. This does not allow us to identify you personally as stated above.
Within registration to allow you to access stored information.
To allow you to carry information access pages of our website and avoid having to re-enter information.
To speed up searches.
To compile anonymous aggregated statistics which allow us to understand how users use our website and to help us improve the structure of ourwebsite.
To compile and monitor aggregated non-personalised information (such as anonymous statistics related to the take up or use of services, or to patterns of browsing) which allow us to understand how frequently particular pages and advertisements are viewed so that we can determine the most popular areas of the website, and generally to monitor usage of the website.
For system administration.
Certain non-personal information about users is recorded by the standard operation of Universal's internet servers. Examples of this type of information include the type of browsers being used, its operating system and the domain names (not e-mail addresses, where possible) of users.
We never use cookies to retrieve information from your computer which was not originally contained in the cookie.
Use of cookies by third party companies including partners and affiliates of Universal Music:
Universal Music works with a number of carefully selected third party companies that provide a broad range of online solutions, from traffic analysis and advertising to user experience enhancements, such as enabling you to use the same login details across multiple artist websites.
Some of these companies use their own cookies to provide these services, which may be stored on your computer if you interact with websites managed by Universal Music. A summary of the data collected by a selection of these third parties is outlined below.
Use of cookie data to target advertising:
Universal Music may appoint carefully selected third parties to collect and process data (including personal data) for the purposes of targeted advertising.
When a user visits a website operated by Universal Music a snippet of code (often called a 'pixel', 'beacon' or 'tag') may set or retrieve an anonymous user ID stored in a cookie on their computer by a third party advertising network. By assigning a single anonymous user ID that can be accessed by any website, these companies enable advertisers to target appropriate adverts to specific users across a large network of websites and monitor which users see each advert.
In practice this means that if, for example, you interact with the website of a specific artist, Universal Music could choose to include your anonymous user ID in a list of users to be targeted by a advertising campaign for their new album, or other products or services associated with the artist or which might of interest to you, which you might see on websites unrelated to the artist or Universal Music. You may also see adverts for other products and services on any Universal Music websites that carry advertising.
These cookies may be used by or on behalf of Universal Music to categorise pools of users (on an anonymised basis) based on demographic and/or behavioural data and use this to (1) target our advertising to cookie-ed users on third party sites and Universal Music sites (2) use that data to allow targeted third party advertising to categorised cookie-ed users either in respect of advertising placement Universal Music has bought/placed and targeted to users on behalf of third parties or in respect of advertising bought/placed by third parties and targeted to cookie pools Universal Music has "sold" to these third parties.
This data is completely anonymous and associated only with your browser / device. Universal Music will provide only this data to any third party advertising networks running campaigns on our behalf and will not supply any personal information we may also have about you. In some cases these advertising networks may also receive your IP address as part of the process of displaying adverts, but this is not data Universal Music will provide.
You can opt out of receiving targeted advertising at any time by following the opt out directions set out below.
Radium One
This website allows cookies and other technologies to be placed on your browser by our third party advertising partner RadiumOne. RadiumOne serves adverts that you see displayed on the site. To find out more about what information RadiumOne collects, how it uses that information, what it does to protect that information, and your choices regarding the collection and use of that information (including opting out of this) please visit radiumone.com/privacy
Other third party companies using cookies:
Mediacom
Mediacom may store a cookie on your browser when you click on a link within a page on the website. They do not collect personally identifiable information about you and they do not share any data with third parties. Please see their Privacy Policy here.
Push Entertainment
Push Entertainment may use cookies for the following purposes:
To allow Push to detect and remember on subsequent visits the user's language preference. Not personally identifiable. To allow a session to 'stick' to a particular server in the Amazon cluster via a load balancer. Not personally identifiable.
To allow a user to be identified as previously logged in via theOpenDoorservice where applicable. Not personally identifiable.
To allow a user to be logged in anonymously. Not personally identifiable.
To hold the Facebook OAUTH code for users logging in/using Facebook. The cookies will identify the Facebook App ID. Not personally identifiable.
Please see their Privacy Policy here: www.pushentertainment.com/info/privacyterms.html
Google Analytics
Google Analytics uses cookies to define user sessions, as well as to provide a number of key features in the Google Analytics reports. Please click here for information about how Google Analytics uses cookies and details of what cookies are set by Google.
We may use Google Analytics for the following purposes:
Remarketing: (showing our ads on third party websites). Universal Music and third-party vendors, including Google, use cookies to inform, optimise and serve ads based on someone's past visits to our website.
Google Display Network Impression Reporting: Universal Music and third-party vendors, use cookies to report how our ad impressions, other uses of ad services and interactions with these ad impressions and ad services are related to visits to our site.
Google Analytics Demographics and Interest Reporting: Universal Music use data from Google's Interest-based advertising or 3rd-party audience data (such as age, gender and interests) with Google Analytics to inform our marketing strategy.
Visitors can opt out of Google Analytics for Display Advertising and customise Google Display Network ads using Google's Ad Settings page.
Visitors can opt out of Google Analytics using this link.
Twitter
Cookies from the twitter.com domain may be delivered as part of the 'login via twitter' button. They originate on Twitter and are used to identify the end user via their Twitter ID. Details at twitter.com/privacy Specifically _qca - is via Twitter and is a cookie set by www.quantcast.com
Janrain
Universal Music use Janrain to provide single-sign-on functionality, social network integration and user analytics for a number of Universal Music websites and registration forms. This enables you to login to an artist website or register for artist updates by using your social media accounts such as a Facebook or Twitter account for example, rather than using an email address and password. If you do choose to use an email address and password, these credentials will allow you to access other Universal Music websites & forms as your unique ID will be stored via the Janrain login. In order to provide this service, Janrain use both session cookies, which are automatically deleted at the end of each browsing session and permanent cookies. These track whether you have signed into a website/form using Janrain and store a display name, which could be your actual name or an alias of some kind. This is used when the system confirms to you, the user, that you have logged on successfully.
Artist Management
Universal Music may also allow the artist and/or its management company to collect and process data (including personal data) from users via third party cookies or similar technologies used on the specific artist's website only for the purposes of statistical analysis and targeted advertising. Universal Music will only allow this where the artist and/or its management company have confirmed to us that they are registered with the Data Protection Act. Where the artist and/or its management processes personal data collected via third party cookies they will do so in accordance with their own strict privacy policy and not Universal Music's privacy policy.
Please note that Universal Music has no access or control over these cookies or the policies by which these or any other companies utilise cookies to collect or use your data, and that their activities are not governed by the content of this document. Other than allowing them to be served, we have no role to play in these cookies at all.
For more information about these companies' separate privacy policies, practices, and use of cookies, you should contact the third party or relevant advertising network or advertiser directly.
Your consent to the use of cookies:
Your consent is required to allow Universal Music and our partners, affiliates and third parties to generate cookies and store them on your computer.
How to Block or Disable Cookies or Opt Out of Targeted Advertising:
If you want to delete or disable any cookies (or similar technologies), please refer to the instructions of your file management software to locate the file and directory that stores cookies. You may not be able to take advantage of all the features of our Website, including certain personalised features, if you delete or disable cookies.
For more information on how to see what cookies have been set and how to manage and delete them, please go to www.allaboutcookies.org.
If the advertising network is a member of NAI, you may be able to opt out of receiving targeted advertising delivered by NAI members by following the opt-out directions on www.networkadvertising.org.
Also, the Internet Advertising Bureau ("IAB UK") has developed Good Practice Principles for Online Behavioural Targeting. More information and an "opt out" page to manage online behavioural advertising preferences with IAB UK member companies are available at www.youronlinechoices.com/uk/your-ad-choices
Please see above for how to block the use of Radium One cookies.
Please note that if you choose to opt out of having your information used to deliver advertisements tailored to your interests, you will continue to see advertisements on our Web Sites, but these advertisements may not be as relevant to you.
If you access any Universal Music website using a browser which is configured to allow cookies, you consent to the use of cookies including but not limited to those described in this document. If at any time you decide to revoke this consent please change the settings of your web browser to block cookies. Further details for specific browsers can be found by following the links below or searching for "Block Cookies" followed by the name of your browser online.
Please note however that cookies play an essential role in some of the features you will find on Universal Music websites. These include the purchase of products through our online stores, which use cookies to track the items in your shopping basket. Such functionality will be disabled if you choose to block all cookies.
Cookies are also generated by Adobe Flash Player, which is used to display video, audio or graphical content on some of our websites. It may not possible to block or restrict flash cookies using your browser settings, but you can find information about how to control Flash Player privacy and security settings at: www.adobe.com/products/flashplayer/security
We may change and update our list of cookies (or similar technologies) from time to time. If you use our cookies (or similar technologies) after we have published these changes, you will be agreeing to be bound by those changes. If you do not consent to the use of the cookies (or similar technologies) at any time, please see above on how to disable cookies.