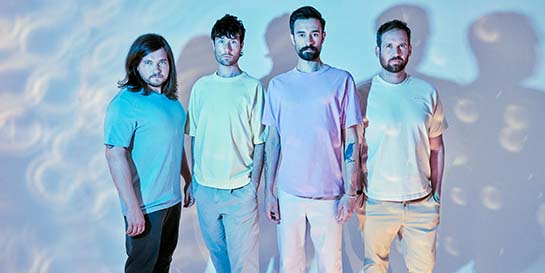 Bastille are back with their fourth album, the sci-fi themed Give Me The Future released via EMI today.
A key feature of the campaign has seen the label launch an innovative AI experience, the FutureScape Dream Analyser, in partnership with Spotify. The tool interprets the dreams of Bastille fans and through the power of AI provides them with a 'dream visual'. The collective dream outputs are then being used to visually represent different tracks from the album exclusively on Spotify where they feature as canvases. This is one of many world firsts during the campaign, another being a ground-breaking AI partnership with Instagram that is about to roll out.
Meanwhile, the press reviews are rolling in with four stars from the Evening Standard, NME, The Independent and The Telegraph – who declare the album "gloriously addictive" - while Clash describe Give Me The Future as "Bastille's best and most expansive work".
To celebrate the release, the band will perform a series of intimate outstore shows across the UK, in partnership with indie record stores. The band will then kick off the first leg of their Give Me The Future tour in April before heading out to the US for dates in May and June.