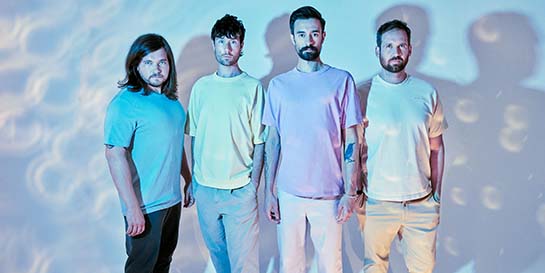 Bastille are back with their new single No Bad Days, the first track from their highly anticipated fourth album Give Me The Future which will be released via EMI on February 4.
The video for No Bad Days, which was co-directed by Bastille's frontman Dan Smith, is set in a futuristic laboratory and sees Dan playing a character using technology to try and resurrect a lost loved one, with a nod to the classic science fiction films Metropolis, Ex Machina and The Matrix. The worlds of science fiction, video games and VR are set to feature throughout the album campaign.
The four-piece band have been experimenting with the Bastille sound following the 2019 release of their last album Doom Days, which secured a Top 5 position in both the UK and US becoming just one of three bands to achieve the feat that year alongside The Beatles and Queen.
EMI's director of communication Janet Choudhury says, "Give Me The Future feels like the band's most ambitious album yet. Sonically diverse and thematically adventurous, the sci-fi vision for this record is spectacular and the innovative ideas around the real and virtual worlds combine to create a really clever narrative and completely unique fan experience. It's incredible that 10 years on they are continuing to push boundaries and surprise everyone in the process."