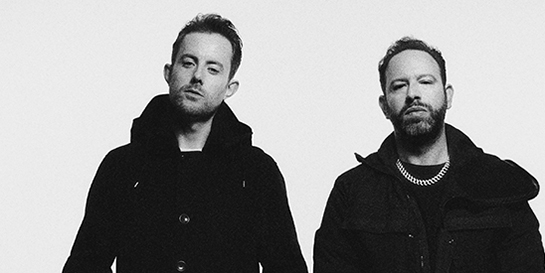 The eagerly anticipated new album from Chase & Status has been a long time in the making but following EMI's wide-ranging and fan-first campaign, What Came Before is on course for a Top 5 finish later today.
Working with creative directors Crowns & Owls, and informed by research from The Square, the marketing team undertook the task of shooting the entire album creative at a bespoke 'Album Cover Rave' in November last year. At the event, eight single covers, the album image and four visualisers were shot, plus part of the music video for the single Mixed Emotions. With Globe securing funding for the event and creative via an ongoing O2 Priorities paid campaign, the event sold out in two minutes. For fans this was a once-in-a-lifetime opportunity to be immortalised on the album cover.
The album's first single When It Rains featuring Backroad Gee got off to a strong start with Clara Amfo making it track of the week on BBC Radio 1. The next single followed five weeks later with the release of Don't Be Scared with visuals taken from the album cover shoot.
April saw the release of the key radio track Mixed Emotions, with BBC Radio 1 adding it to the B-list before the band pulled off a near impossible 48 hour scramble which saw them perform on the main stage at Radio 1's Big Weekend before Harry Styles, filling in at the last minute for Charli XCX. The performance was a huge success and the online buzz post-show demonstrated Chase & Status have never stopped being an integral mainstay of UK music culture.
Mixed Emotions has since gone on to become the band's first charting single in over five years, jumping 34 places up to #52 last week. Meanwhile, the EMI commercial team pulled off two incredible looks with Apple's Hottest Song coinciding with Amazon's bespoke orchestral version of the track, recorded at London's Air Studios with a 30-piece orchestra.
The video for Mixed Emotions, a highlight of the campaign, was shot at the album rave and was directed by Femi Ladi, a young UKMVA winning director, who studied at Universal Music's partner college ELAM. The ELAM connection didn't stop there as Ethan Holt a young singer at the school features on the release day focus track, Hold Your Ground.
In the build to release day, the guys took over KOKO for another once-in-a-lifetime fan opportunity which saw them play the entirety of What Came Before. The 24-hour venue takeover saw the debut of Saul's Slice (band member Saul's venture into food), a brilliant pop up merch shop, afterparty, LADbible Live Stream and viral campaign with some of the biggest UK Tik Tok and Instagram talent. The event also saw the band branching out with a series of Twitter Spaces looking back at previous albums and collaborations.
EMI's marketing consultant Cameron Petschi says, "What Came Before has been the most fulfilling of artist campaigns. From iconic creative and fan engagement to pushing a key cultural artist into new exciting spaces and seeing them flourish, the campaign has had it all. More than anything it's been a huge team effort, from artist, management, label teams, Fused, creative directors and central teams, everyone has seen the vision for the campaign and come to the table with ideas and ways we can achieve our ambitions."