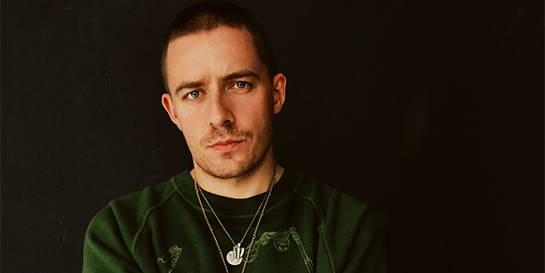 The Island team have today released Dermot Kennedy's new track, Sunday, alongside a stunning live visual shot in Dublin, that hit YouTube this morning.
Sunday is the first of several songs set for completion between now and 2024.
Island director of strategic marketing Sam Lunn says, "Deeply personal to him, this new music will see Dermot return to a more stripped-back arrangement and in some ways, it's more akin to his earlier sound. It's all delivered with the typically heartfelt vocal aplomb that we've come to expect from Dermot."
He continues, "Despite being on tour in Canada (and soon to depart onto Australia and New Zealand), Dermot's drive and desire to continue to release new music and push himself is a marvel to behold."
This year has already seen Dermot top Island's roster when it comes to e-commerce, with a limited edition anniversary vinyl for his #1 Sonder, designed by NBA star Jimmy Butler, still to come and available to purchase on November 17.