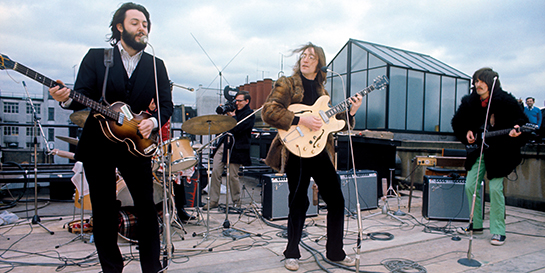 It's a big day for Beatles fans as Apple Corps/UMC release the band's chart-topping 1970 album Let It Be in a range of special edition products.
The record, which was the band's final album, has been mixed by producer Giles Martin and engineer Sam Okell in stereo, 5.1 surround DTS and Dolby Atmos. It follows the universally acclaimed anniversary editions of Sgt. Pepper's Lonely Hearts Club Band, The Beatles (White Album), and Abbey Road.
There's been no shortage of press coverage around the release with features and covers in The Times T2, The Telegraph Magazine, The Observer New Review, Mojo and The Sun with several pieces still to run as well as stellar promo run from Giles himself.
Today also sees the band launch on TikTok and the takeover of the famous Abbey Road wall as well as numerous billboards popping up across London and Liverpool. All before the major release of Get Back, a three part documentary series directed by Peter Jackson which is set to air on Disney+ next month.
UMC's director of marketing Lee Jenson says, "Activity never stops around The Beatles and I'm confident that our plans around Let It Be and the Get Back documentary will align with our objectives of engaging a younger audience and driving 'top of the mind' awareness".