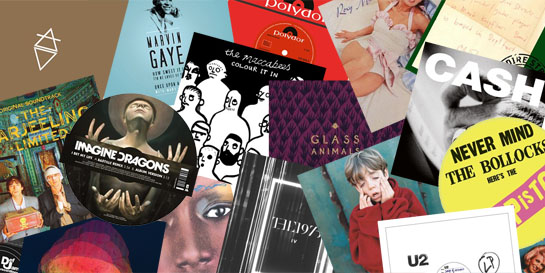 Until a few weeks ago it seemed everyone in the music industry thought Record Store Day, the eight year old celebration of the UK's hundreds of indie music shops, was a great idea.
RSD has given the indie store sector, decimated over the last decade or so with the closure of over 500 shops, a new lease of life. It has also provided them - alongside Christmas and the start of the new academic year - another bonanza sales day. And it has helped rejuvenate the vinyl market; sales of LPs snuck past one million sales mark in 2014 for the first time since 1996.
But, then the naysayers arrived. Earlier this month, Howling Owl and Sonic Cathedral posted a statement suggesting RSD has "turned into a circus" while they trumpeted the release of a track called RSD is Dying.
A little later Sonic Cathedral label boss Nathaniel Cramp clarified the thinking with a couple of blogs (HERE and HERE), which argued RSD had become redundant: it was, Cramp claimed "just another event in the annual music industry circus...co-opted by major labels."
Apparently, albums from his label were at the back of the queue in vinyl factories because "studio scrapings" by the Foo Fighters were clogging up all the pressing plants.
Bizarrely, Cramp said he was not rubbishing RSD, but amongst his complaints were criticisms about high prices and how Mumford and Sons and U2 were hijacking the whole deal. He also said RSD "really isn't fun".
Tell that to the thousands crammed into Berwick Street each year watching live bands or rooting around the shelves of participating RSD shop Sister Ray.
"It was a light-hearted way of making a point that every day should be record store day," Cramp wrote. The problem is no one is laughing.
Certainly not the Entertainment Retailers Association, who hit back saying three out of four RSD releases come from indie labels.
Marc Fayd'Herbe is also indignant. Universal's independent sales manager, who heads a team of six serving around 300 indie stores, including Rough Trade and Manchester's Piccadilly Records, says his team has supported RSD since the beginning. "I have worked with independent record stores for 25 years and RSD has been the single best thing that has ever happened to them. We should never forget that," says Fayd'Herbe, who also bristles at criticism that the majors are johnny come latelies to the event or that bands like Mumford have no place at RSD.
"We have supported RSD from the beginning. A few years ago stores were begging us to bring out stuff. Now we have brought out a nice raft of releases, some people are saying 'oh they want to take over'."
And Mumford and Sons? "Mumford just want to be part of it. They have a big alliance with the indies because they did Rough Trade PAs when they first started off and now they want to plough something back in," he explains.
Fayd'Herbe also argues that RSD is the only place where music fans can find rare and interesting versions of songs and albums (for full list see HERE). Only a handful of original copies of Frank Wilson's Northern Soul classic Do I Love You (Indeed I Do), first released on the Soul label in 1965, now survive. They are valued at over £25,000 each, but this year UMC/Virgin will make it available again.
The anti-RSD brigade is also given short shrift by Banquet Records shop manager jt in Kingston. He concedes that in the early days of RSD he was cynical and believed some early releases were irrelevant. "When bands more up our street, like Bloc Party and Slow Club, got involved we got more excited," says jt, who has uploaded a YouTube video to show how busy last year's RSD was. "It's a very important part of the music year. There's the feel good factor of seeing the queues around the block and then the financial shot in the arm. There are three sales spikes throughout the year and Record Store is the biggest," jt says, dismissing any perceptions that the majors have got to the front of the queue. "Different releases encourage a lot of other music fans to shop in stores and maybe see stuff they wouldn't have ordinarily bought."
Graham Jones, Proper Music sales manager for indie stores and author of the indie record store bible Last Shop Standing, also re-butts criticism of RSD and those taking part. "It's fantastic, it's been the saviour of record shops. RSD has been the catalyst for the vinyl revival because vinyl may only be 2% of the market, but half of it is bought from indie stores," Jones says. "Before RSD shops were closing. When I wrote my book in six years ago there were 269, now there's over 300."