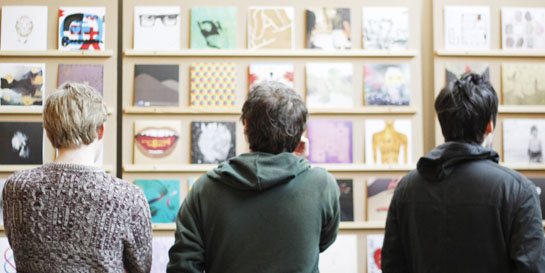 Secret 7" returns for 2014 with seven more iconic acts and seven iconic songs from the past 33 years.
The heavy hitting line up are: heavy metal pioneers Black Sabbath, Brit and NME award nominated Jake Bugg, Mercury Prize winning Elbow, Grammy-nominated Billboard-topping Lorde, Brit winning trip-hop originators Massive Attack, pop music defining Roxy Music and T.Rex with one of their 14 top 20 singles.
The full track list for 2014 is as follows: Black Sabbath - Age Of Reason // Jake Bugg - Strange Creatures // Elbow - Grounds For Divorce // Lorde - Team // Massive Attack - Karmacoma // Roxy Music - Virginia Plain // T.Rex - Get It On
"It is a pleasure to once again lend our support to War Child. Like the sleeves that are produced, Secret 7'' is a unique project that we're excited to be a part of. I am looking forward to seeing the various ways our track is interpreted and creating my one of- a-kind sleeve for the show."
Robert Del Naja, Massive Attack.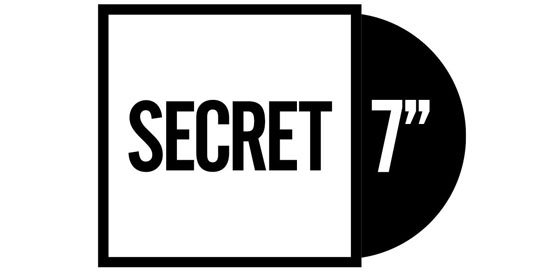 The announcement of this year's artists and tracks coincides with the opening of the project's submissions process for creatives across the world. The selected work will feature in an exhibition and sale of 700 one-of-a-kind records at Downstairs at Mother.
All 700 sleeves will be exhibited on April 12 and 13 2014. On Record Store Day, April 19, visitors are able to purchase the unique vinyl sleeves for £45. However, none of the buyers will know who created the sleeve, or even which song it's for, until they have parted with their cash - the secret lies inside.
Those wanting to design a sleeve need to head to the Secret 7" website - www.secret-7.com. Closing dates for entries is the 19th February.
In 2013 the project counted Ai Weiwei, Gilbert & George and David Shrigley amongst the hundreds of artwork contributors. A queue began forming over 24 hours in advance of the sale, which sold out in just a few hours. In two years Secret 7" has raised £63,670 for good causes.
This year Secret 7" and the musicians are joined on the judging panel by Design Director Tom Munkton of Mother, It's Nice That Editor Liv Siddall, Creative Director Maria Murtagh of Universal Music's Globe division and War Child's Director Ben Knowles. The work is selected in collaboration with the musicians themselves. All profits from the sale go to War Child.
Secret 7" is teaming up for the second year in a row with The Vinyl Factory. Their vinyl pressing plant, located on the site of the century-old EMI plant at Hayes in Middlesex, prides itself on crafting the best records in the world.
For more information please contact info@secret-7.com
Secret 7" is a [goodness] project. In partnership with Universal Music UK, Mother London & The Vinyl Factory.