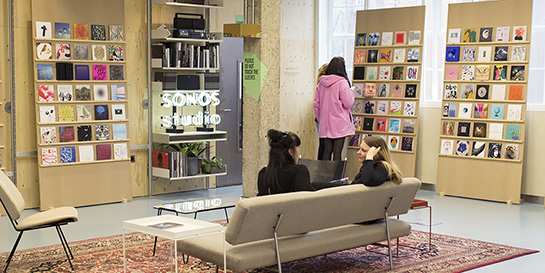 Secret 7, the Universal Music-backed project that combines music and art for a good cause, opened its doors for 2016 at Sonos Studio last weekend. This year, tracks by Chvrches, Tame Impala, Etta James, John Lennon, Max Richter, Jack Garratt and The Jam were pressed on vinyl, with creatives from around the world creating 700 unique designs for the sleeves.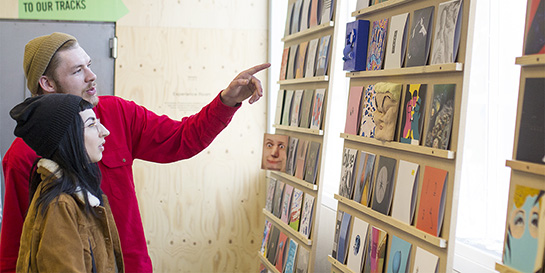 The exhibition is running for two weeks until April 22, but it doesn't stop there. On the April 19, there will be a sleepover with Max Richter, where a small number of people are invited to experience his critically acclaimed eight hour album From Sleep. There is also an event entitled Art of the Song on April 21, where Sleevenote founder Tom Vek and guests will explore the role of artwork in the current music landscape. Secret 7" has welcomed back The Public Records, which offers people the chance to book a slot and use the purpose built acoustically treated studio at Sonos to record straight to vinyl. In previous years, people have recorded wedding proposals and voice messages as well as songs.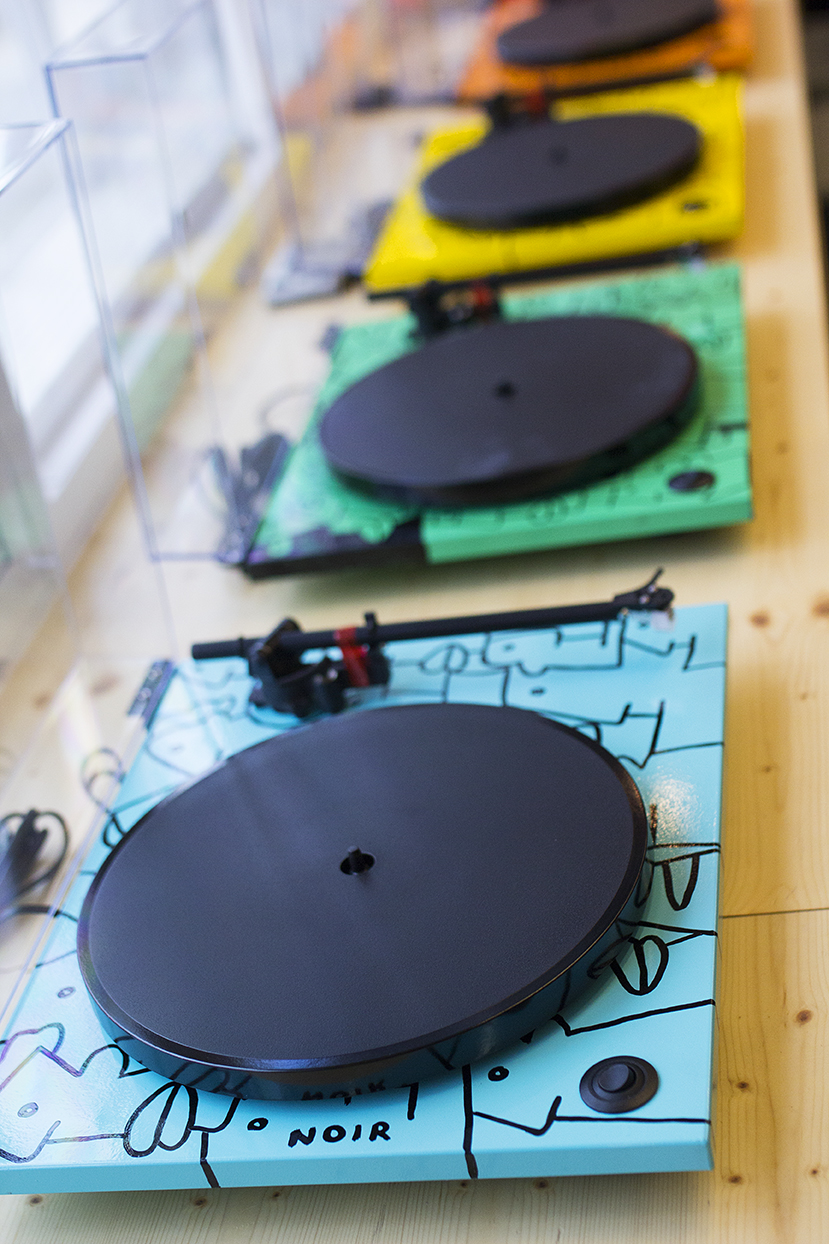 May 2 is when the sleeves will be finally sold at £50 on a first come first serve basis. Last year saw people queuing 36 hours before doors opened. People get to pick their favourite sleeve, but they won't know what track they have bought until they have parted with their money with all proceeds going to Amnesty International UK, this year's chosen charity. Secret 7" are also selling off their special Seeburg jukebox. The jukebox made an appearance at the exhibition this year, and was hard to miss as everyone stopped to take pictures and have a look at it.