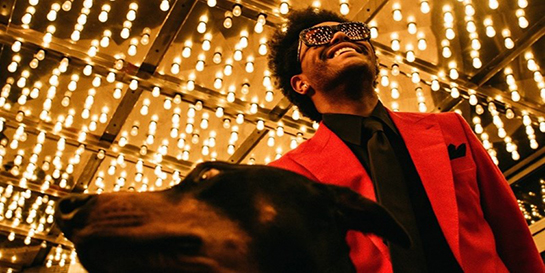 After helping to deliver The Weeknd his first ever UK number on single spot on the Official Charts, the team at Island have left no stone unturned for today's release of the global star's highly anticipated fifth album, After Hours.
The campaign for the album kicked off back in November with the twin release of singles Heartless and Blinding Lights which both secured A-List airplay. After a rapid climb through the charts, the latter has already secured four weeks at the summit of the Official Charts.
Island's marketing manager Ari Ewig says, "The Weeknd has delivered some incredible singles and is without doubt a truly global superstar so for us it was imperative to deliver those headline numbers, something he's done repeatedly over the past few weeks. We're immensely excited for today's release, the Arena tour in October, and what this amazing artist delivers in the coming year. We're looking forward to executing another record-breaking campaign with XO and our friends at Republic."
The label's extensive marketing campaign has been curated to truly match the album's commercial ambition with activity across the digital sphere and TV, combined with large-scale outdoor advertising across the UK. This includes the first takeover of the HMV Vault in Birmingham, Europe's largest record store. They have taken over the Vault's façade while all HMV stores across the country are playing music from the new album as well as selling exclusive 7" runs of Blinding Lights. As part of the collaboration, HMV is offering exclusive album artwork while all staff are wearing The Weeknd t-shirts.
The team has also secured a large-scale television plan which will see ads for After Hours go live this evening for the next week across major networks.
In what has been a truly global campaign, which has seen the album break an Apple Music all-time record after notching up more than 975k pre-adds, The Weeknd has already performed on The Late Show With Stephen Colbert and Jimmy Kimmel Live while making his third appearance on Saturday Night Live earlier this month.