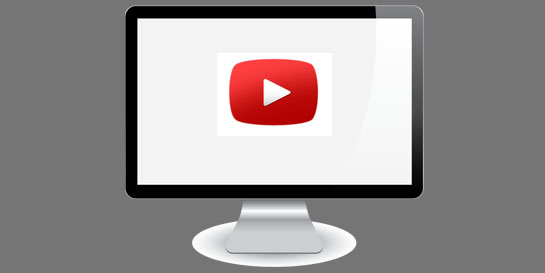 Universal Music has become the first UK record company to submit a music video to the British Board of Film Classification to be rated as part of a groundbreaking scheme to bring rock and pop videos in line with movies and other DVDs.
The video for I Should Know You Better by Island Records artists Prides has been classified as part of a three month pilot to test how age ratings work for music videos, responding to public and government concerns and as a possible precursor to filters on the likes of YouTube and VEVO.
Music videos have been accused of fast forwarding the sexualisation of young children and while this is obviously open to debate the Government is determined to tackle the issue.
The BPI and Universal Music alongside the other major labels have responded by engaging in this test of online self regulation. For the moment YouTube and Vevo have promised to upload videos with their respective BBFC ratings displayed alongside, but the BPI is also pushing for them to introduce filters in order for the scheme to have more effect.
For most video commissioners, the move could also help explode a few myths about the promo-making process.
One of the most fanciful charges laid against music videos is that artists are coerced into performing outrageous and salacious routines to accompany their songs. Not true, says Virgin EMI director of video James Hackett. "I think there is a misunderstanding about how this process works," he says. "A lot of people assume it is the record label that comes in and tells an artist how it is to be. In actual fact, the reverse of that is true on every occasion. [The promo] is about artists expressing themselves. The record label is there to help and assist them to realise their artistic vision."
In fact, very few UK-produced music promos could be criticised for showing overly sexual or violent scenes (the scheme does not include videos commissioned overseas).
Hackett is currently working on a new Professor Green video, shot in LA. But, he doubts whether the video will even be submitted for grading - only those deemed to be inappropriate for viewing by under 12 year olds will be sent to the BBFC examiners. They will then classify the music videos as suitable for anyone (unclassified), age 12 years and over, 15 or 18.
"Most of the artists I work with are pretty moral creatures so there is always a point to the video. What no one likes is gratuitous violence or sex," says Hackett.
The half dozen videos made by Bastille are evidence that no one is out to court controversy. A gun features in the band's promo for Things We Lost In The Fire and the storyline for their song Of The Night follows a US police detective who is confronted by murder victims singing lyrics from the song. These videos would probably be sent to the BBFC under the new system (there is no back dating to classify videos released before October 3), but they are simply a result of Bastille's artistic vision. "They like to explore a less conventional approach so we've made some videos that probably would be rated, but they are not gratuitous. They just wanted to make different things and as a piece I stand by the creative integrity," Hackett says.
Similarly, the new Prides video has not been rated 12 by the BBFC because of grinding or Taxi Driver levels of violence. It has been classified because the BBFC is actually taking a "more cautious" approach when grading pop promos compared to films.
This is because BBFC research suggests context and the greater influence of pop stars need to be factored into decisions.
BBFC assistant director David Austin explains, "Because promos cram a lot of content into three or four minutes, certain behaviour that might be contextually justified in a 90 minute feature may not be in a short music video."
This is illustrated in the way I Should Know You Better promo was treated by BBFC examiners. Austin says it fell foul of context issues because it shows a Bigfoot creature being stalked in woods by a hunter. "Although there is no blood, there is the sense of threat that doesn't have any context that might have been there in a longer film," Austin explains.
And for fans of music videos, the good news is that the move looks unlikely to curb creativity and fetter artistic freedom. "I don't think [age rating] in anyway restricts creativity," argues Hackett. "What is bad about making someone aware that the content of something their child is about to watch might not be appropriate? It allows them to make decisions as a parent, giving the viewing public more information."