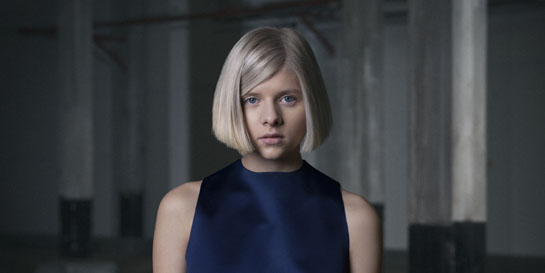 John Lewis have chosen Decca's 19-year old Norwegian songstress Aurora to soundtrack their 2015 Christmas ad, with her version of Oasis's Half The World Away.
Aurora, who's yet to release an album, beat artists from across the entire industry to the synch for the most anticipated TV campaign of the festive season.
Globe creative manager Francisca Goncalves, who worked closely with brand and artist to develop the music, says, "From the start it was clear Aurora was not only just covering Half The World Away, but re-imagining it through her own artistic sensibility."
"In true Christmas spirit, the developing process was a moving experience for those involved. Further testimony of what a privilege it is to work with such a unique musical talent."
Aurora continues a tradition which in recent years has been entrusted to artists including Ellie Goulding, Tom Odell, Gabrielle Aplin and Lily Allen, although the 2015 ad is the first time that John Lewis have gone with a non-British act.
John Lewis kicked things off earlier this week with a mysterious teaser featuring the hashtag #OnTheMoon, which aired on Sunday night during The X Factor. The ad gets it TV debut this evening (Friday November 6). An official music video for the track is expected next week.
Decca senior marketing manager Chris Kershaw says, "All the team at Decca have known for a while now that in Aurora, we have a very, very special talent on our hands. Emotion is word that goes hand in hand with Aurora's music, so we can't think of a better artist to be part of the most emotional and talked about advertising campaign of the year. It's a perfect ending to an incredible 2015 and we we're so excited about the coming year and the release of her debut album."
Aurora says, "It's really wonderful to be a part of this year's John Lewis commercial. I absolutely adore Christmas! I've been preparing my Christmas spirit since March, so it's been lovely working on a Christmas advert during the last weeks. And also I think 'show someone they're loved at Christmas' is a beautiful message and an important reminder. And also I love the moon. Very magical."
Get your hands on the track here - http://po.st/HTWAJLOSiT