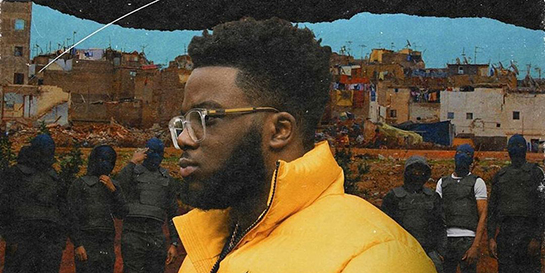 Blanco is in prime position to make the crossover from underground trailblazer to mainstream rap hero with today's release of his debut mixtape City Of God.
The 20-year-old Kennington rapper's debut project City of God will feature 14 new tracks, and will see him collaborate with Central Cee, NSG, K-Trap, Loski, Sango and Ama Lou.
Blanco has enjoyed his first taste of chart success with the project's lead-off single The Great Escape, the track charted for four weeks, reaching number 67, and the accompanying music video has racked up 3.2m views.
As a key member of Harlem Spartans, one of the most well-known drill groups in the UK, Blanco has already made his mark on the UK drill scene, and this debut project represents a strong statement of intent for future releases, exploring a range of musical influences including Brazilian party sound baile funk, as he recently told NME who are tipping him as the next UK rap export.