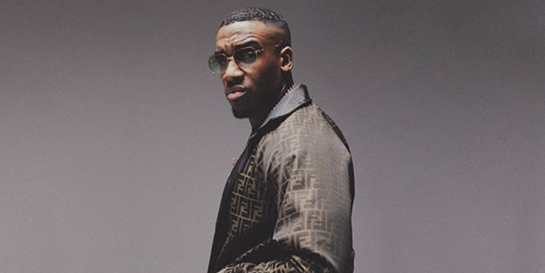 The team at Virgin are today releasing Mancunian rapper Bugzy's highly anticipated fifth album.
Written after a period of introspection following Bugzy's almost-fatal motorbike accident last year, the album weaves social commentary and personal experience, resulting in something complex and compelling. Spanning 15 tracks, The Resurrection features collaborations with Island's Dermot Kennedy, as well as Emeli Sandé and Chip.
The record has received glowing reviews so far, including a 4* nod from the Guardian, who comment, "The Manchester rapper has a lot to process on his starkly honest second album....Malone's second studio album justifies its title". While GRM Daily muse, "With stories regarding his past struggles, success and recovering from his crash, this LP is an inspiring one that sheds light on Bugzy's journey and it's clear it's far from over."
Speaking to his supporters on Instagram, Bugzy wrote: "With this Album I'm trying to give you something more valuable than money, something timeless. I am very grateful of your support and I hope I've done you all proud with what I think is by far my best Album yet. You seen me knocked down and you seen me rise up stronger."
As well as having four UK Official Chart Top 10 albums to his name, last year Bugzy launched his B Malone clothing line and made his acting debut in Guy Ritchie's movie The Gentlemen. Bugzy continues to cement himself as a force to be reckoned with in the UK music scene and beyond, proving that he's King of much more than the North.