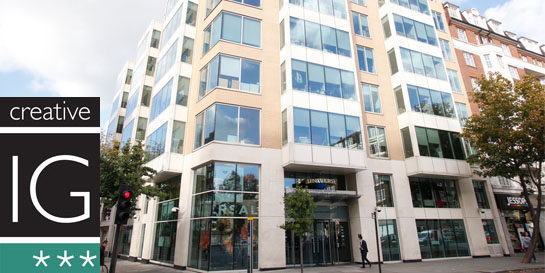 Universal Music has been awarded a three star rating from Creative Green, for the company's commitment to environmental sustainability. The recognition is a vast improvement upon the one star rating Universal Music received alongside Abbey Road in 2015.
Since becoming part of the Creative Green community, Universal Music has set up various campaigns and activities throughout the year in order to promote environmental sustainably around the offices of Kensington High Street and Kensington Village. This included the Switch It Off campaign encouraging staff to turn off all equipment when they leave the office, Keep Cups and the Bike-to-Work scheme. Our celebration of World Environmental Day in June featured a speaker from Do The Green Thing alongside the Electric Pedals challenge.
As a result of the commitment shown by the company to sustainability, our total carbon footprint is 19% lower than it was in 2013. Around 300,000 trees would need to be planted to compensate for our footprint. The company installed unmissable recycling bins, which resulted in 42% of waste produced being recycled last year, helping to avoid 22 tonnes of CO2e. Business travel and air travel emissions were reduced by 20%.
Julie's Bicycle is a charity which works with creative industries to help manage and reduce their environmental impact. They developed Creative Green, an environmental certification scheme which recognises the environmental commitments made by creative businesses.
This year is Universal Music's second Creative Green certification and the first under a new 1-5 star rating.
Catherine from Julie's Bicycle says, "Huge congratulations to Universal Music UK for achieving three stars under the Creative Green Award for the terrific strides that have been made to address the environmental impact of the offices, resulting in a 19% reduction in carbon emissions. We know this is due to the unceasing efforts of the Green Team and broader staff commitment who have enthusiastically and passionately worked to make sustainability a natural part of the day-to-day.
"It's through this kind of action that the creative industries are demonstrating the international commitment agreed in Paris to limit global warming to 1.5oC can and must be achieved. Julie's Bicycle is building on the momentum of Paris with the Creative Climate Coalition - a pledge made by more than 350 artists and cultural leaders for the arts to amplify together action on climate change."