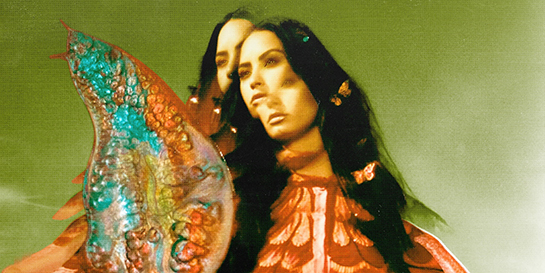 Tomorrow, the team at Polydor are releasing Dancing With The Devil…The Art Of Starting Over, the deeply personal seventh album from global star Demi Lovato.
The 19-track album is accompanied by a four-part documentary series, Demi Lovato: Dancing with the Devil, which launched on YouTube on March 23 and will wrap on April 6.
The album and the documentary work together to confront the narrative of Demi's struggles with substance abuse that led to her 2018 near fatal overdose, and sees Demi really open up with fans and viewers. The series has been executive produced by Demi and her manager, Scooter Braun, and premiered at the opening of this year's online SXSW festival.
Viewers are granted unprecedented access to Demi's personal and musical journey over the past three years, including footage from when the initial production for this project began during Lovato's 2018 Tell Me You Love Me World Tour. The docuseries is a follow up to her wildly popular 2017 YouTube Originals documentary Simply Complicated, which now has more than 35m views.
Written by an all-star group of musicians including Demi, Bianca Deiandra Atterberry, John Ho, and Mitchell Allan Scherr, Dancing with the Devil follows 2017's Tell Me You Love Me. The album features collaboration with Saweetie, Noah Cyrus, Ariana Grande and more, and fans will be able to purchase multiple versions of the album with different artwork. The album will also be available as a bundle featuring the three exclusive album covers.
Polydor have been working alongside the US team to market the release, through targeting the existing fanbase through UK mailers, as well as organising vertical video ads across Snapchat, King Games, TikTok and YouTube pre-roll ads, with marketing such as OOH and radio still to come.