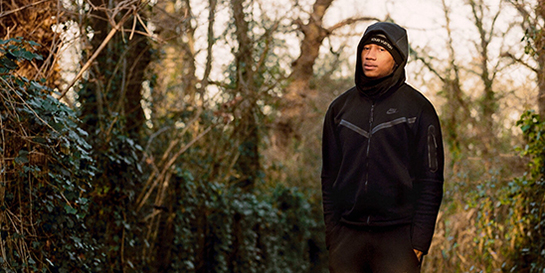 West London rapper Digga D has today released his anticipated mixtape Made In The Pyrex via Virgin Music.
Having bagged a Top 5 single with Bringing It Back featuring AJ Tracey at the beginning of the month, the team have high expectations for today's mixtape, which follows 2019's acclaimed project Double Tap Diaries, which peaked at number 11 to become the highest-charting drill album in the UK.
Digga is a viral sensation whose key fanbase is firmly online, so the team have focussed on keeping all the online imagery smart and true to his look. They've also harnessed all the promo opportunities presented by the likes of TikTok and Instagram.
Referencing the title of the project, a giant Pyrex bowl will be travelling across London to incite a social media frenzy on release day. What's more, the team have planned a strong line of merch, even including an apron to continue the Pyrex narrative. The campaign's creative and adaptive approach comprises a host of props and imagery to really take the project to the next level.
Colin Batsa, lead consultant for Virgin Music Label and Artist Services, says, "Digga is a creative genius, so most of the marketing ideas are led by him. We've kept it natural - we've not forced anything or chased radio or any other traditional promo avenues. We've put out good songs backed by smart ideas, and let the music do the talking. It'd be great to get a number one album as our first release since we rebranded Caroline International as Virgin, but the project really shows what Virgin is all about - disruption, entrepreneurship and independence. When everyone's going right, we go left."