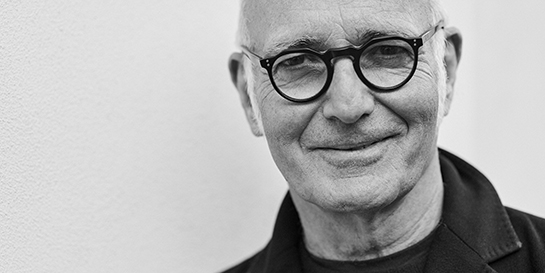 Decca's Ludovico Einaudi, the most streamed classical artist of all time and one of the most ubiquitous contemporary composers of the century, has today released Cinema, a new collection of his greatest compositions from film and television.
The release compiles 28 tracks from works such as The Water Diviner, This Is England, I'm Still Here, Insidious and Doctor Foster, as well as Oscar, BAFTA and Golden Globe winner Nomadland.
The album also features two previously unreleased recordings – the title track from Russell Crowe's 2014 movie The Water Diviner, and new single My Journey from The Father, the award-winning new film starring Anthony Hopkins and Olivia Colman, out in cinemas next Friday. The promo team at Decca have been working hard to spread the word about this release, with Einaudi conducting interviews with the likes of NME, Radio Times, The Line Of Best Fit.
For the first podcast series on the composer entitled Experience: The Ludovico Einaudi Story, writers and directors Chloé Zhao and Florian Zeller featured as special guests, alongside Russell Crowe, Greg James and Shane Meadows, who all offered their perspective on the emotional impact of Einaudi's music.
Speaking about the use of his music for film and television, Ludovico noted, "They say my music is cinematic …it is always interesting for me to see my music combined with images; it is like rediscovering reading my music with a different perspective."
With his track Experience going viral on TikTok at the start of the year, consumption of Einaudi's music is at an all-time high. Cinema aims to further engage these new audiences, with marketing targeted towards the film crowd and influencer marketing to his new TikTok fans. Einaudi is also becoming the first classical artist to release a Spotify Deluxe featuring his own photography.
Gavin Bayliss, head of classical and catalogue marketing at Decca says, "The release of Cinema brings together what has already been an extraordinary year for Ludovico. Providing music for two of the year's Oscar-winning and most successful films in Nomadland and The Father has further raised his awareness. Further exclusive music which features as part of a global Apple campaign will be announced shortly, and the year continues with a remix project leading to the announcement of new music later in the year."