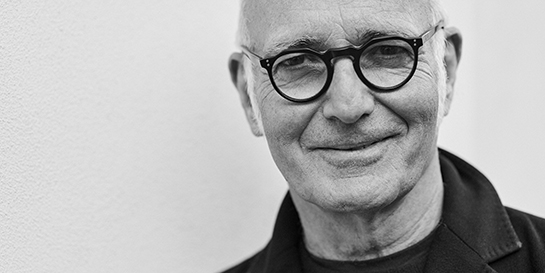 The team at Decca have been exploring the emotional impact of the music made by the internationally-renowned composer and pianist Einaudi with a new podcast series set for launch set for next week.
Experience: The Ludovico Einaudi Story will be hosted by self-proclaimed Einaudi superfan Joe Dempsie, best known for his acting endeavours in the likes of Game of Thrones.
The three episodes are 30 minutes in length, and will feature musicians, scientists and wellbeing experts to add different perspectives to the narrative while exploring the widespread emotion and impact of Einaudi's discography, which resonates more so now than ever before.
The first episode will be available on January 29, with the guests including actor and producer Russell Crowe (Les Miserables, Gladiator), director and screenwriter Shane Meadows (This Is England, Dead Man's Shoes), writer and director Eric Toledano (The Intouchables, C'est la Vie), BBC Radio 1 host Greg James and many more.
Einaudi himself will also feature in the third and final episode of the podcast, giving listeners an insight into his fascinating musical journey. An astonishing in 10 classical streams in the UK are from Einaudi, adding up to over 2m streams a day. Ludovico Einaudi's music has been a go-to for those looking for solace in sound, his soothing minimalist compositions earning hundreds of millions of listens across streaming services.
The podcast series will bring to life just what it is that makes his music so perfect for these challenging times. Of the new series, Einaudi says "It's a great privilege to be the main character of this amazing and fantastic story, heartfeltly told by such a great group of artists."