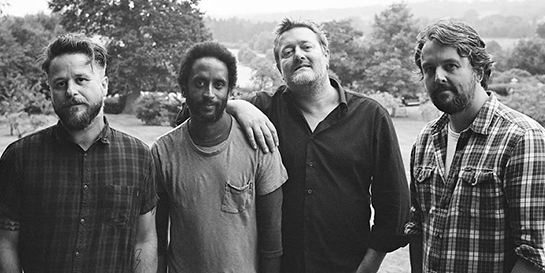 Telling stories is central to Polydor's launch of Elbow's seventh studio album, Little Fictions
The label's Ben Skerritt says, "Little Fictions is an incredible body of work, a great record to mark the return of Elbow. The album is very much about telling stories, not just the band but letting fans tell their own stories themselves. We're using a lot of visuals with this campaign, which we will continue to roll out in the coming weeks."
The label have enlisted the help of illustrator Rob Hunter to bring a fresh and colourful take to the campaign. Among the highlights are a live online fan discussion and a bespoke box-set in the form of a storybook. The band will record their own 'little fictions' in which they share their own short stories, and box-set customers will have access to exclusive content dubbed Little Secrets.
The album's lead single Magnificent (She Says), which has been A-listed by Radio 2, is already close to one million streams with new music set to come out on Friday ahead of the album's release on February 3.
The band are set to perform Magnificent on Graham Norton on the day of release. Polydor's radio team have also secured sessions with Dermot O' Leary, Chris Evans and Jo Whiley on Radio 2.
The release of the album is followed by a UK tour which includes two London dates at Eventim Apollo on March 5 and 6. The summer months will see the band play at Barclay's British Summer Time and festivals across Europe.