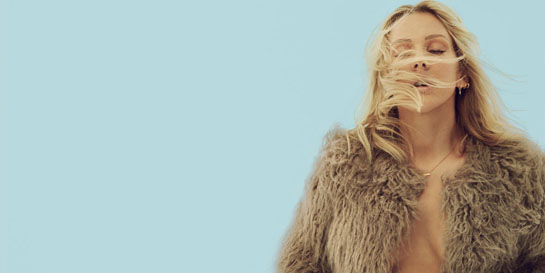 The meteoric rise of Ellie Goulding gains even more momentum this month, with the team at Polydor building on her successes of 2015 towards third album Delirium.
The year started with a bang with Love Me Like You Do topping the UK singles charts for four weeks straight and breaking a streaming record by racking up 2.58m streams in one week. "The success of that single was like nothing I have witnessed before," says Polydor marketing manager Lucy Dann. "When we first heard the song we knew it would be huge in the UK but it also really solidified Ellie's position as one of the biggest UK exports on a global stage with it becoming such a radio airplay hit in America."
Back on Ellie's home turf, new single On My Mind has become a top 10 airplay record in less than two weeks. It's made the A Lists at Radio 1 and Capital FM and currently sits at number six in the official singles chart and the iTunes singles chart.
Both Love Me Like You Do and On My Mind feature on Ellie's forthcoming album Delirium which is set for a November 6 release. Delirium is an a jubilant and expansive pop album that reflects its globe-spanning creation. It was written and recorded in London, Herefordshire, Sweden and Los Angeles with Ellie working with Max Martin, Greg Kurstin, One Republic's Ryan Tedder, Klas Ahlund and Disclosure's Guy Lawrence as well as long-time writing partner Jim Eliot.
Polydor is building towards the release with an instant grat track - Something In The Way You Move - available from tomorrow, as well as an eye-catching feature in this month's Glamour magazine which sees Ellie as the cover star.
Lucy says, "I can foresee the success from this year continuing for a long time. It's all down to her song writing talent and her really identifiable vocal that both grow from strength to strength."