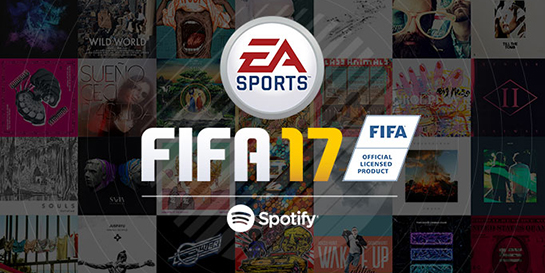 Yesterday marked an important day for football fans and gamers as the highly anticipated FIFA 17 was released in the UK across game console platforms. Globe's synch team have been working on the game's soundtrack, for which they have secured seven UK signed acts flying the flag for Universal in one of the world's biggest selling game franchises.
Over the last couple of years, FIFA soundtracks have been recognised for featuring up and coming artists and helping to propel their fan base. Senior creative licensing manager Greg Turner says, "We know that music discovery is a key part of the FIFA experience and we love the chance to get loads of great UK music in front of a worldwide audience of tens of millions. We work with EA all year round to make sure they hear the latest Universal Music releases and it's always really pleasing to see them highlight so many UK artists."
Catfish and the Bottlemen are featured on this year's soundtrack with their track Postpone alongside Spring King's Who Are You and Society's track Protocol. Critics' choice and BBC Sound Poll winner Jack Garratt contributed to the soundtrack with Surprise Yourself, and debut track Hobo Rocket by Barns Courtney features in the game. The soundtrack also includes music from Bastille whose track Send Them Off! was taken from their recent number one album Wild World and electronic trio SAFIA with their track Bye Bye.
In addition to the UK acts, Universal have another dozen tracks on the soundtrack, including music from Glass Animals, Phantogram, Empire of the Sun, Bishop Briggs and Lemaitre. It also includes a newly composed track from Beck and tracks produced exclusively for the game by Zedd.
The game's last instalment FIFA 16 sold over 16mi units, not including the millions of digital sales which are estimated to bring total up to 30m, so expectations for the game are high.
The album is available to stream on Spotify.