Last year, Florence + the Machine accompanied their chart topping album How Big, How Blue, How Beautiful with a series of artistic music videos directed by Vincent Haycock. This week saw the videos creatively linked together in a short film project The Odyssey. With additional scenes to thread the videos together, Florence and the Machine completed their short movie project by releasing the final chapter, The Third Eye.
The film was premiered in full on their official website, as well as a special screening at Rio Cinema in East London. The 47 minute film project is made up of videos for What Kind Of Man, St Jude, Ship To Wreck and Delilah which act as chapters of the film.
Florence and director Vincent Haycock celebrated the release of the final instalment of The Odyssey with a Q&A on Facebook, in which they spoke at length about the idea behind the film, and where their inspiration came from. During the Q&A, Vincent says, "The film is titled The Odyssey because it follows Florence's cinematic journey through the storm of heartbreak. Each song or chapter represents a battle that she traversed."
Florence also posted a short post on Twitter, thanking fans for their support and explaining how the film project came about.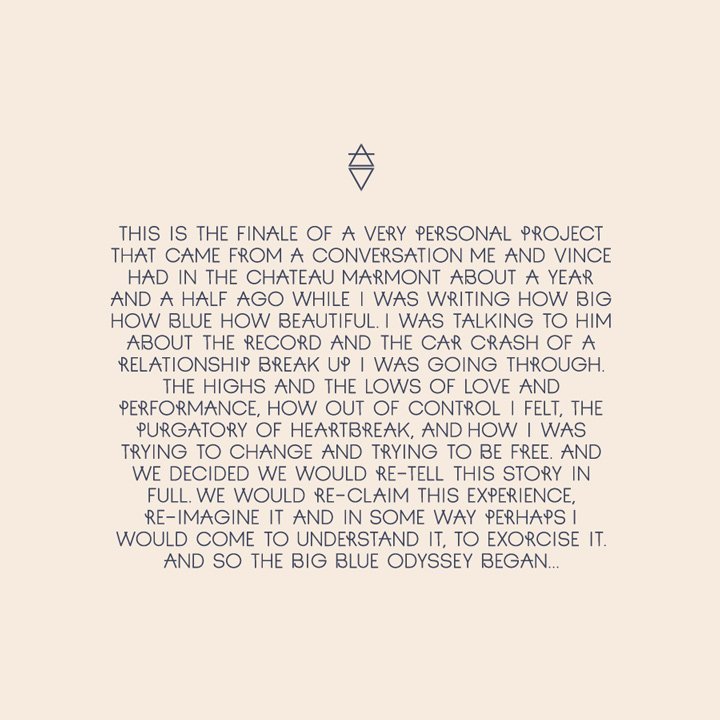 Florence and the Machine will be headlining the British Summer Time festival at Hyde Park in July with support from Kendrick Lamar and Jaime xx. Additionally, Florence has been working on a collaboration with Jack Ü duo Diplo and Skrillex for a new electronic track.
You can watch The Odyssey in full here.