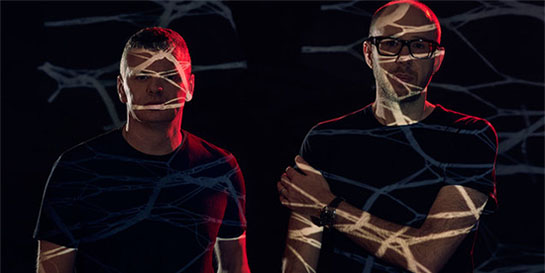 Virgin EMI's The Chemical Brothers were the big British winners at this year's Grammys after collecting the awards for Best Dance Recording for Got To Keep On and Best Dance Electronic Album for No Geography. The double win comes some 23 years after the duo's first Grammy win in 1997 where they collected the gong for Best Rock Instrumental Performance for Bloc Rockin' Beats
Sarah Crane, senior marketing manager at Virgin EMI says, "We are beyond thrilled about the double win for The Chemical Brothers at this year's Grammy Awards – bringing their total Grammy awards up to six! It's further testament that The Chemical Brothers, after more than 25 years and nine studio albums are as relevant and vital now as they ever have been. They are true pioneers and continue to smash through boundaries with both their recorded music and spectacular live show. Congratulations Tom and Ed".
It was also a good night for Decca who saw their violinist Nicola Benedetti scoop her first Grammy for Best Instrumental Solo for her Marsalis violin concerto. Her labelmate Jacob Collier - already a two-time Grammy winner - added to his haul by taking home two awards in the Best Arrangement categories with Moon River and All Night Long. The label is also celebrating wins for Hildur Guonadottir for Best Score Soundtrack for Visual Media with her Chernobyl score and Tanya Tucker who took home Best Country Album for While I'm Livin' and Best Country Song for co-writing Bring My Flowers Now.
But the night was very much Billie Eilish's who made history after securing five awards including Record of the Year, Album of the Year, Song of the Year, Best New Artist and Best Pop Vocal Album. Billie, who also performed When the Party is Over during the event, became the first artist since 1981 to sweep the general categories. The clean sweep follows the news that the 18-year-old star, who has recorded the title track for the new James Bond film, No Time To Die, will also be performing at the Oscars on February 9 ahead of her Brits performance on February 18th.