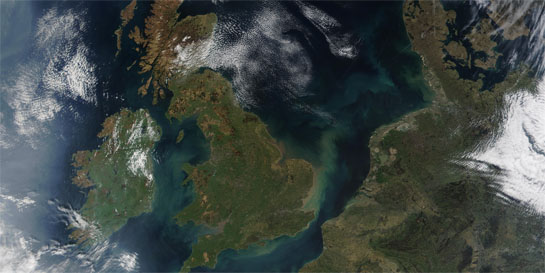 Pretty much everything in the music business has a number, figure or statistic attached to it. What hasn't been so easy to pin down, however, is a definitive number that accurately measures the size and scale of the UK music industry itself.
That has changed with Measuring Music, a new report from UK Music which has totted up every single pound and penny earned from record sales, publishing revenues, door money at gigs, recording studios and everything else that went towards creating and selling music last year.
The report concludes the UK music industry was worth nearly £3.8bn in 2013 - up 9% on the previous year. The organisation has also calculated that 111,000 people - from A&R execs to studio staff - work in the industry and that the business produces an astonishing £2.2bn in exports.
Now, that's quite a lot. But, what does it mean?
UK Music ceo Jo Dipple says it is critical that music companies and the people that work for them know how much they are contributing to the UK economy because it gives them a solid base from which to plan for the future and make a host of different and sometimes difficult decisions.
"An accurate picture of the music industry and where revenues come from can create better understanding of where our future lies. It provides a sound platform for decisions about investment in areas such as new talent, new music services or even launching a new music festival because business plans can only be drawn up and guaranteed when people know where opportunities are coming from," says Dipple.
Because the music industry can now be shown to making a very substantial contribution to the UK economy, the figures might also make government prioritise the music and creative industries if it wants the whole economy to grow.
"We are coming out of a recession, but the country now needs to lead the economic recovery with its strongest performing sectors and that means music, which is growing much faster than a lot of other areas," Dipple argues. "Everyone has focused on hard industries, but actually the music industry should be seen as the future of the UK economy because it is employment strong, export strong and revenue strong and growing 9%."
Economic contribution of core music industry 2013
Musicians, singers, composers, songwriters and lyricists – £1,740m, 67,900 employees
Recorded music - £618m, 8,510 employees
Live music – £789m, 21,600 employees
Music publishing - £436m, 1,200 employees
Music representatives - £80m, 2,190 employees
Music producers - £102m, 9,600 employees
TOTAL - £3.765bn, 111,000 employees
(source: UK Music Measuring Music)