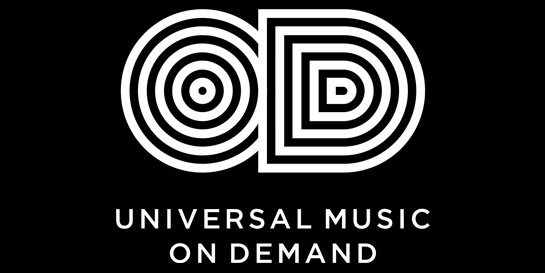 Universal Music TV is now Universal Music On Demand – and the changes run a lot deeper than a word or two.
UMOD is essentially a new division of Universal Music UK, created for and around the habits and demands of the modern music fan in the age of streaming.
At a top line level the biggest change is that it will sit at the heart of the company, working with all labels on playlist strategies. Its goals will centre far more on breaking new tracks and artists rather than simply working with catalogue and heritage acts.
The overhaul is being led by Simon Barnabas, who joined UMTV as managing director in April, with the specific remit to think radically. He hasn't disappointed.
"It did feel like this was a moment in time to reinvent rather than adjust, to bring other skills in from around the company" he says. "It was a chance to not just update but also unite the whole playlisting and compilation areas of the business."
There's no doubt that UMOD will sit at the heart of the company and be integral to its key strategies and drivers.
And that, of course, is down to the unstoppable rise of streaming, a technology and model that has moved curation/compilation/playlisting from the periphery of the business to its very heart, and made it as crucial for a brand new artist as it is to heritage acts.
Barnabas believes its impact has only just begun: "Streaming hasn't matured yet by any means, it's only just started. It's fascinating to be watching it grow, and to grow and evolve with it. As UMOD we'll be launching more playlists, analysing trends and optimising our marketing. We want to do more with our artists and we want to do more for our artists."
This Is and Sing Your Heart Out, two of UMOD's most popular brands
As you'd expect, Barnabas is "excited by the wealth of data science and analytics we now have at our fingertips, allowing us to monitor and react to the market pretty much in real time."
But he also point out that it is important to be guided by it, not ruled by it.
"We've got more data than ever before and we should use more data than ever before – but we shouldn't rely on it. I'm comforted by the fact that decisions can still made in this company based on the fact that someone believes a certain artist is an utter genius. And I'm comforted by the fact that our analytics team feel exactly the same way. They say here's the data, use it, it is incredibly valuable, but equally, don't pull the plug too early on something."
And talking of old-school, whilst UMOD is very clearly a reaction to the market today and preparing for the market of tomorrow, it also houses the traditional compilation curation business on which UMTV was built over 16 years ago, and which is still doing rather nicely.
Barnabas says: "So far this year we've had three gold records and three silver records, for example Sing Your Heart Out 2016 has sold over 230,000 copies already. We've sold three million compilation albums this year so far. There is still a demand for the right concept marketed the right way, and it's exciting to come up with an idea, bring it to life and then see it take off. We have big plans in that 'traditional' sector for Q4, definitely."