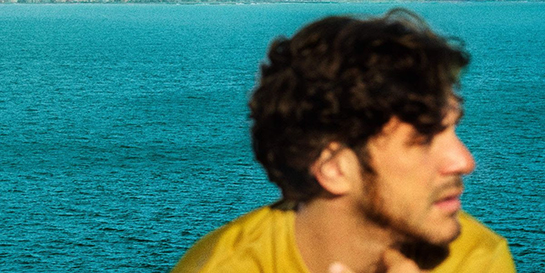 Since signing with EMI in early 2020, Jack Savoretti has been busy recording his genre-spanning new album at Abbey Road in between lockdowns.
Released today, Europiana is the follow-up to Jack's 2019 chart-topper Singing To Strangers and the seventh album from the London-based singer songwriter since his indie-released 2007 debut Between The Mind. The team knew from the beginning that they wanted the campaign to feel uplifting and inclusive, as a direct antidote to what the world has endured over the past 18 months.
The tone of the album was set with the launch of the disco-fuelled lead single Who's Hurting Who featuring Nile Rodgers. The track was instantly added to Radio 2's A List as well as being named Record of the Week. In the run up to today's release, Jack has appeared on The One Show and Zoe Ball's Breakfast show, with a live session recorded at Maida Vale going live today. He will also be on Graham Norton's Virgin Radio show on Saturday, as well as BBC's Saturday Kitchen and ITV's Lorraine.
Jack's physical formats have been an important component of the EMI launch, with alternative artwork versions for Amazon and D2C, including a painted version by his wife Jemma Powell. Release week activations include Jack hand delivering versions of the album to some of his key fans.
EMI marketing manager David Balls says, "It's been a great journey to work with Jack and his great team to help to bring Europiana to life. The album is packed with some of his best music to date, and really is the soundtrack to this summer. In a year when it feels like a summer trip abroad is unlikely, this album can help recreate one a little closer to home. We've got a great year ahead planned with Jack and the record, this is just the beginning."