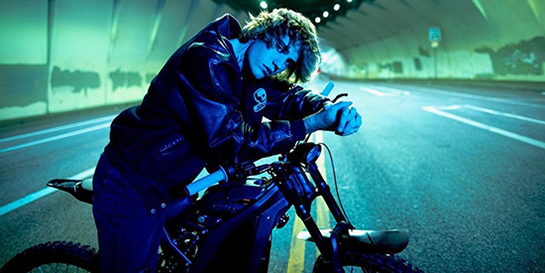 The sixth studio album from global megastar Justin Bieber gets its UK release today from the team at EMI.
The first taste of the record, which follows Justin's Grammy-nominated record Changes, came with the release in September of Holy, which stuck around in the UK Top 10 for seven weeks and has now been certified gold. A string of successful releases followed, including single Anyone which also stayed in the UK Top 10 for six weeks and was number one in the UK airplay chart, plus his collaboration with Benny Blanco which is now certified Silver and features on the new album.
Latest single Hold On was also added straight to the A list at Radio 2, while iconic London landmarks were lit up at the beginning of the month with projected clips from the video to signal the incoming album release.
EMI have been running a comprehensive influencer strategy across social media, with much more activity in the pipeline for release week and beyond. The team has also planned a host of D2C offerings for Justin's release, spanning bespoke album merch to special edition CDs. There's also an exclusive UK tour pre-sale which allows fans early access to 2022 tour dates. As a standout UK moment in the campaign, Justin will perform on Comic Relief tonight on BBC1 at 7pm, which marks his first British TV appearance in five years.
At Christmas, EMI collaborated with The Lewisham and Greenwich NHS Choir on a special version of Holy, and have continued to see incredible results across radio, press and socials, building anticipation into the album. The team have planned a host of OOH marketing activities, and huge campaigns across multiple platforms.
EMI marketing manager Benson Udia says, "This has been a brilliant campaign with a number of incredible records from Bieber. From duetting with both Shawn Mendes and Benny Blanco, alongside JB's own releases, his awareness and coverage has been superb throughout. Justice is an amazing album that showcases all sides of Justin's world class ability, the record has a contemporary feel that is unmistakably classic Justin Bieber. There is a track on the album for everyone and the public are going to love it!"