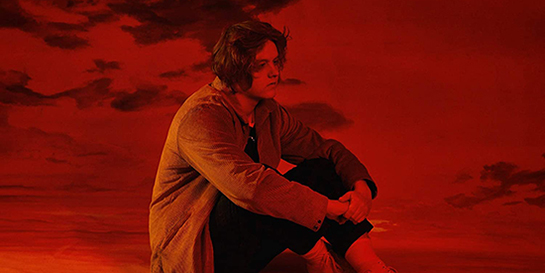 Released back in May 2019, Lewis Capaldi's Divinely Uninspired To A Hellish Extent has had quite a ride from the get-go. Amidst a host of obvious challenges, Lewis managed to carry his superb 2019 into 2020, with the most-streamed UMG album for a UK artist globally last year, totting up a colossal 6.5bn global streams.
On top of that, the album went triple platinum in the UK, broke the 1m sales mark, went back to number one exactly a year after it first came out, and spent the most consecutive weeks in the UK Top 10 for a solo artist (a remarkable 78 weeks).
Rounding off 2020 by bagging the year's top album spot once again, as it did in 2019, the BPI figures also showed that Before You Go and Someone You Loved also sat amongst the Top 10 singles of 2020, as well as the most-streamed audio tracks of the year.
Looking globally, Capaldi's debut has amassed over 7m album equivalent sales worldwide, with over half a million physical albums shifted to date, on top of 12bn worldwide streams across all platforms.
Someone You Loved has now surpassed 1bn streams on Spotify alone, making it one of fewer than 100 songs to do so, and is one of the most streamed songs to date on the streaming platform, currently sitting at number 12. Both Before You Go and Someone You Loved have spent the entirety of 2020 in the Top 200 most streamed tracks on Spotify globally, with Before You Go never dipping below number 84, and Someone You Loved below number 60 respectively.
In Australia, Lewis broke the record for the number of weeks spent in the ARIA Top 50 album chart with a phenomenal 81 weeks, a record previously held by Ed Sheeran. This went on to earn him a nomination for an ARIA International Artist of the Year Award in 2020. In Singapore and Malaysia, Someone You Loved was the most streamed track in the year of 2020, with Before You Go following closely at number two in Malaysia.
Stateside, Someone You Loved peaked at #27 at the end of 2020, having spent 17 weeks in the Top 200 Billboard chart.
Closer to home, Divinely Uninspired To A Hellish Extent has spent more weeks at number one in the Irish album charts than any other artist this Millennium, while Lewis was nominated for two NRJ NMA Nominations in France (for International Song of The Year and International Revelation of The Year), plus two Swiss Music Award Nomination (for International Hit of The Year and Best International Breaking Act) last year.
EMI's commercial and streaming director Andy Knox says, "The numbers and the achievements are simply staggering; a triple platinum album and over 12bn streams in 18 months is more or less unheard of. Lewis has soundtracked so many people's lives over the past two years, and this shows you what a standout, powerful vocal coupled with amazing tunes can do to people! On top of that, he usually has a big grin on his face, meaning we as a company delight in working with him."