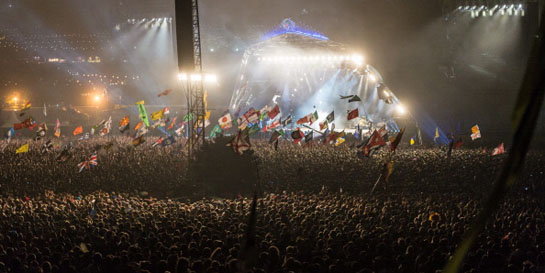 Going to Glastonbury is the must do experience for all die-hard music fans, right? When team Umusic discovered communications manager Mike hadn't been to the world's biggest festival at Worthy Farm everyone started to question his credentials as a music lover. So, there was only one solution: get him a ticket, hand him a camera and send him to off to the festival to experience it first-hand. Before he gets there, he needs your help and advice.
Mike Seymour, communications manager:
I've pitched my fair share of tents, drank plenty of warm cider and avoided festival toilets on countless occasions. I've crowd surfed at Download, enjoyed poetry and literature at Latitude, chilled at some of the UK's coolest boutique festivals and I've been a Leeds and Reading regular for nearly ten years. Hell, I've worked at a fair few of them too. But I've never been to the legendary Glastonbury.
Appalling, I know.
Ladies and gentlemen, 2014 is the year to lose my Glastonbury virginity and I'm excited. Everyone is telling me it's unlike any other festival and I won't want to come home.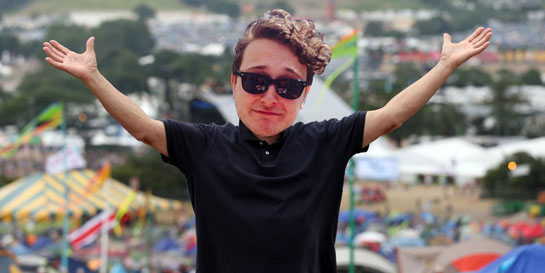 (This is what i'll look like for most of the weekend)
The full line up is mind blowing, hundreds and hundreds of acts – I'll need a day off just to read the list. I've got my tent and wellies ready and I'm sorted for transport there and back.
But what I really need is some advice, I know which bands I want to watch, but what are the must see things at Worthy Farm? Where's the best place to camp? Where's the best place to eat and drink? Where I am I likely to catch the secret performances? Is it acceptable to wear a onesie all weekend? Will someone teach me to juggle fire?
I'm looking to the music fans out there for their best bits hints, tips and recommendations. All advice is welcome. Any offers of free food and drinks will be greatly appreciated... (All advice to do illegal things will be ignored…)
You can leave your top tips in the comments below or take to Twitter and let me know with the hashtag #MikeatGlasto.
I'm feeling friendly - the best tweets and comments will receive a handful of releases by some of the acts performing at the festival this year. Hey, I might even buy you a drink if I meet you at the bar.
See you at Glastonbury!