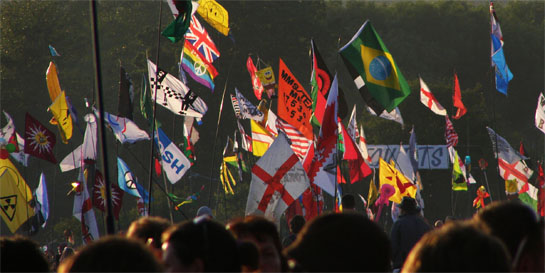 When Jessie J looks out into the audience at her next gig the chances are a good chunk of the audience won't be locals. Or to be more precise, around 40% of the people there will comprise "music tourists" (broadly, people who have travelled at least three times their normal commute) - the subject of a new study about how music drives tourism in this country.
Fans from all over the country - and from overseas - go to great efforts and travel long distances to see our artists because not even the most committed band is able to fit every town or country on its tour itinerary.
Island artist Jessie J can testify to the fact. "I see international visitors at my gigs all the time waving their flags. Fans that have dedicated their time and money so I try to give them all that I have every performance. I love the thought of them going back to their home towns across the world with that lasting memory of me performing on stage," she says.
Until now exactly how many music tourists flock around the UK each year and how much this special type of tourism contributes to the great British economy has not documented.
Wish You Were Here, a new study launched today by UK Music makes this clear. It's results are pretty incredible: Britain's music and the artists behind it encourages a massive 6.5m people to become music tourists, traveling to gigs and concerts all over the country, and spending over £2 billion while they do it.
It's something Jessie J understands because, "Music for me is the only global language. It's such a huge thing for Britain to have strong live music, making our mark as performers across the world."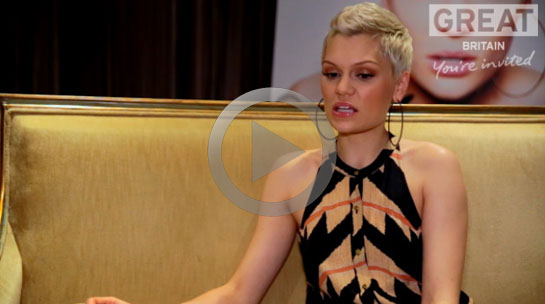 The figures in Wish You Were Here are actually conservative because they only include large ticketed music events and do not count the thousands of tourists from Rio and Rotterdam who come to Britain for the Notting Hill Carnival or wander Manchester's streets until they chance upon Salford Lads Club, the backdrop for The Smith's The Queen Is Dead album and now one of the country's most famous music heritage sites.
What else did Wish You Were Here unearth? Well, the music tourist also spends quite a bit of money on merchandising and the like when they get to gigs, especially those from overseas. An average foreign music tourist will spend of £910 at a festival, compared to £396 spent by domestic tourists. But, they both help to sustain nearly 25,000 full time jobs in the live music sector.
And the capital city of music tourism? Despite Liverpool's pull for Beatles fans and Birmingham's magnetism for heavy metal lovers (the second city is even considering a Brummie music ambassador to attract more hard rock tourists) London attracts the most music tourists with 1.8m flocking to the capital.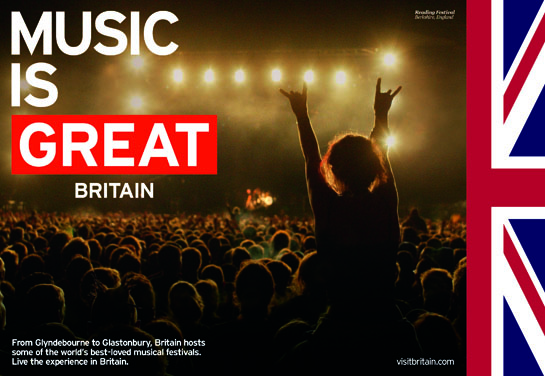 Wish You Were Here
£1.2bn - direct spend by music tourists on concert tickets, transport, accommodation etc
£914m - additional indirect music spend generated by music tourists
6.5m - number of music tourists
41% - proportion of live music audience that is made up of music tourists
24,251 - number of full time jobs sustained by music tourists
£657 - average spend by overseas music tourist while they are in UK
28% - proportion of music tourists who visit the capital
Tourism has been identified by Government as having a key role in helping to grow the UK economy. It has set a target of attracting 40m overseas visitors by 2020 and UK Music CEO Jo Dipple and a number of heavy weight politicians, including Creative Minister Ed Vaizey, now believe music should be given a greater role in helping to achieve that.
Dipple says the attraction for the domestic and overseas tourist is obviously Britain's fantastic artists and live scene and the combination of the music and tourism industries - two success stories for UK Plc - could help music tourism thrive. She adds, "The British music industry is doing a great job for tourism in this country. But, imagine what we could do if we put in place some policies that specifically target the music tourist? Our opportunities are limitless."