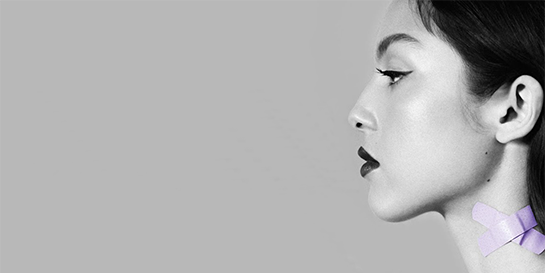 On June 30, Polydor's Brit and Grammy-winning, multi-platinum-selling, critically praised singer-songwriter, Olivia Rodrigo released her new single, Vampire.
The release is Olivia's lead single from her highly anticipated second album GUTS, due to be released on September 8, and is her first piece of music since her 2021 multi-platinum album, SOUR.
On release day, Olivia partnered with YouTube to host an in-person Vampire premiere event in Los Angeles, where she revealed the #vampireOR2 YouTube short challenge and celebrated the release of the music video alongside 300 lucky fans and creators. The night included themed drinks, food and candy, music, photo opportunities and curated stations for YouTube short creations – a brilliant way for Olivia to be with fans as the campaign launched.
Teasing this new era of Olivia began back in May where she shared an Instagram post celebrating the two-year anniversary of SOUR, with her caption ending, "The new stuff is so so so so so close to being done I pinky promise."
Ali Tant, head of marketing at Polydor, says, "From the moment we heard Vampire for the first time we knew it would be a huge, huge single and the perfect return for Olivia. The tone of the campaign was set perfectly on release with a 5* review from The Guardian. We knew lyrics from the song would resonate and the OOH campaign focussed on teasing lyrics from the song in the days leading up to the release. QR codes on a series of posters teased different lyrics from the song whilst building up a data pool for superfans. On release day, further billboards went up showing off scenes from the incredible Petra Collins-directed video."
Collins' video had its global broadcast premiere on MTV Live, MTVU and across MTV's global network of channels, as well as on the Paramount Times Square billboards. It currently sits on 22m views on YouTube and #2 trending, with 1.1m likes and over 54k comments.
The upcoming album is already available for pre-save and pre-order on CD, cassette and vinyl, all exclusively on Olivia's online store. The vinyl will be offered in red, white, blue, and purple, alongside an exclusive-coloured vinyl and CD with an alternative cover and poster that is also available to pre-order from Target.
There's been floods of positive press from the likes of Billboard, Forbes, The Atlantic, Grazia Daily, The New York Times, NME, The Guardian, Official Charts and more.
Ali continues, "The song was immediately added to the A List at BBC Radio 1 with subsequent additions to Capital and The Hits, alongside others. At DSPs the track was immediately added to Hot Hits with cover and has across all our partners been an incredible launch. Globally, this has been one of the biggest launches for any track this year with 9.79m Spotify streams alone on Friday. Ahead of the album, there is a whole lot more over the coming weeks from Olivia. She continues to have a special ability to write empowering lyrics that connect to a huge audience. The Polydor team can't wait for what's coming next."