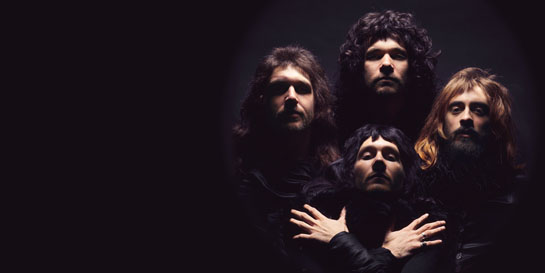 The Virgin EMI team have been celebrating the 40th anniversary of Bohemian Rhapsody, one of the best loved and most recognisable songs in pop history. In support of Children In Need, they have recreated the iconic Wayne's World headbanging scene and photographed musical stars in the classic pose from the song's unforgettable music video.
The label took over the atrium space at Westfield shopping centre last weekend, installing Garth's rock 'n rolling AMC Gremlin. Fans and shoppers were invited to climb inside the car, don a wig and headbang away on camera to the song's heavy chorus.
Check out the Virgin team's recreation of the scene below. When they weren't rocking out, the squad were collecting for Children In Need.
Tom March, Alex Sayers, Louis Lloyd, Adam Bullied and Tony Barnes re-enact the legendary scene from Wayne's World
There's one shot of Queen which everyone knows and this was the image Virgin EMI business affairs manager Nicky Kelvin and digital designer Rory Dewar set about recreating for another strand of the fund-raising, with famous musical faces taking their place in the photo. Amongst those photographed over four months by the Virgin EMI duo are Ellie Goulding, James Bay, Fall Out Boy, Rita Ora, Craig David, Tom Jones, Dizzee Rascal and Nick Grimshaw.
All of the limited prints and book are available for sale on the Virgin EMI store - po.st/CiNst – or you can get your hands on the app to insert yourself into the photo - po.st/QueenApp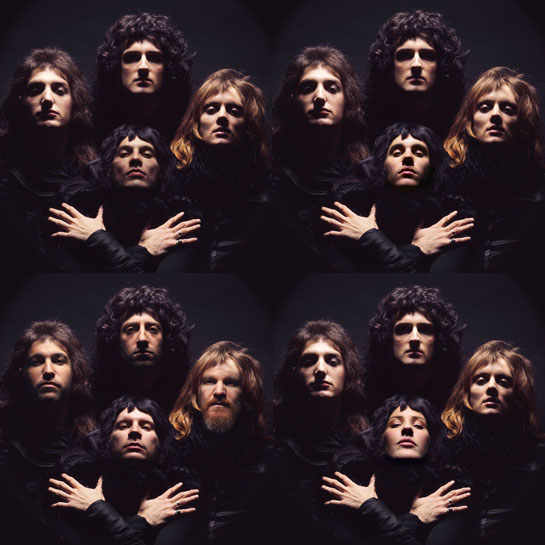 James Bay, Justin Bieber, Fall Out Boy and Ellie Goulding give their best Queen impressions.
Virgin EMI president Ted Cockle says, "We love the way that Queen songs are becoming ingrained into our culture like the very best nursery rhymes. Bohemian Rhapsody is achieving that kind of status now, and it's such a pleasure to be activating so many fun ways across this month to help to celebrate the song's birthday.
On Friday 30th October, the eve of the anniversary of the song's first play, Bohemian Rhapsody was played on over 100 radio stations across the country and the song shot to number 20 in the airplay chart as a result.
Last night Brian May and Roger Taylor collected Queen's Living Legend trophy at the Classic Rock Awards, aptly walking on to stage to their most famous song.
To date Bohemian Rhapsody has sold over 6.5 million copies and was the first song to top the singles chart twice. In 2000 it was voted song of the millennium and Guinness Book of Records name it as the number one song of all time.