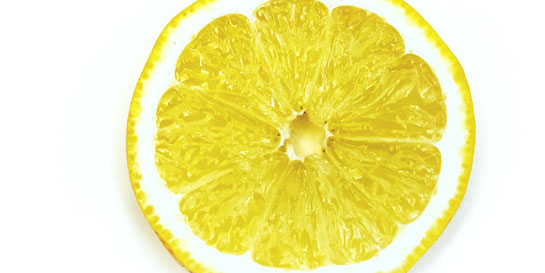 After a week of speculation, fuelled by a teaser poster campaign, Manchester's finest The Stone Roses return with All For One, their first single in 21 years.
Distinctive but textless posters, featuring the iconic lemon slice, started appearing around the band's home town at the start of the week. Eagle-eyed fans instantly began uploading the photos online, prompting news outlets to ask, "Is there going to be new Stone Roses music this week?"
The band themselves put the rumours to bed yesterday, simply tweeting, "The Stone Roses will release a new single tonight at 8pm". Famous faces shared their excitement on their social channels, including David Beckham who donned his Stone Roses T-shirt for an Instagram snap for his 23 million followers.
Virgin EMI managing director Clive Cawley says, "We've been working under the cover of darkness for several weeks on the launch to make it as exciting and bold as possible - lemon posters nationwide and globally which all turned into full artwork reveals of John Squires sleeve design today. The reaction has been overwhelming and deserving of such an iconic band. The track went to number one on iTunes in the space of an hour which has exceeded all our wildest dreams. It's all especially close to home for me since I was swilling warm lager at their Bridlington Spa gig in 1995 the last time they had any music out".
Annie Mac gave All For One its global premiere as the lemon visual continued to spread far and wide, including Times Square in New York. Annie's tweet, comprised of yellow love hearts and lemon emojis perfectly summed up the level of excitement online.
Describing the track, The Independent says, "All For One's Revolver-esque concoction of simple summer indie rock prevails." BBC News says, "The song's fluid guitar riff and optimistic lyrics pick up exactly where the band left off in 1995."
Clive adds, "We can but hope that this is the beginning of yet more inspired tunes to come from the band. Above all it's an honour for everyone here at Virgin EMI to be involved. Love spreads her arms with gin and tonic and a slice of lemon all round on the Virgin EMI floor today."
The Stone Roses play four sold out shows at Manchester's Ethiad Arena on June 15, 17, 18 and 19
All For One is out now.
Listen to the track below: