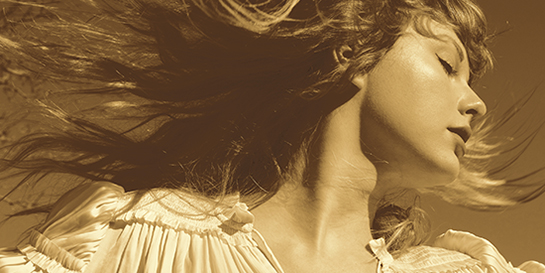 Moving over 1m units worldwide as her third number one album in less than a year, Fearless (Taylor's Version) is another jewel in Taylor's crown, making her the first and only female artist to release seven number one studio albums in the UK this century.
The album released on April 9 has also become Taylor's third record to chart at number one during its debut week in less than year, making her the first international artist and first female artist to achieve the feat while also beating the all-time record held by The Beatles by 105 days.
Generating over 50m streams on release day and charting at number one on the iTunes Top Overall Albums Chart in 61 countries, the album also achieved the biggest first day streaming debut for any album on Spotify this year and marked her fourth consecutive album to do so within 24 hours. What's more, physical sales of the album outsold the remaining combined total physical sales of the UK Top 15.
Not only does last week's number one from Taylor mark the second time she's topped the UK album charts this year, it also becomes EMI's third album to reach the top spot this year, making them the label with the most chart-topping LPs so far in 2021. Taylor scooped their first number one of the year with 'evermore' in January followed by Barry Gibb's Greenfields: The Gibb Brothers Songbook, Vol. 1.
EMI's general manager Michael Rivalland says, "After a staggering 12 number one albums in 2020, it's very pleasing to see EMI leading the pack again this year. Fearless marks our third so far and we are hoping to make this four with a superb record from Sir Tom Jones out today."