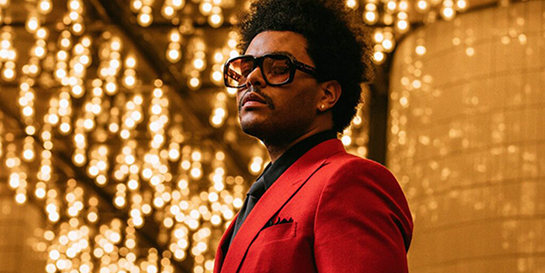 The team at Island have today released The Highlights, a specially curated compilation spanning The Weeknd's decade-long career, in anticipation of his upcoming Super Bowl halftime performance on Sunday.
Forming a direct link with popular culture, the vast mainstream audience that typically tunes in to the biggest annual US TV broadcast makes playing the Super Bowl a huge moment in an artist's career.
The Highlights is intended to give new listeners a rounded introduction to the multi-faceted artistry of The Weeknd, as well as reminding longstanding fans of how rich his catalogue truly is. Having dominated the airwaves with the UK's biggest song of 2020 Blinding Lights, the Canadian artist is now perfectly primed to drop a retrospective release showcasing his diverse sound.
The team at Island are focussed on celebrating this Super Bowl moment and spreading the word as much as they can, so they've built a campaign that really pushes the release across all formats and works to amplify what has already been released. The Highlights opens with Save Your Tears which falls perfectly in line with the global growth of the track, even a year after its release.
Working alongside the US team, Island have been building an extensive digital campaign as well as running statement OOH marketing in order to ensure as many eyes are on the release as possible. Building up to the moment of the performance, US Super Bowl sponsors Pepsi have run two huge TV ads, the latter of which sees The Weeknd walking towards the football field as some of his career highlights flash before his eyes.
Island marketing manager Ari Ewig says, "This is a seminal moment in The Weeknd's career, and we need to make sure it's seen and recognised by as many people as possible. The Highlights is all about celebrating great music from a great artist across an inspiring career, that has seen so many creative reinventions, each of which has its own strong brand identity. There is something on that release for everyone, which makes him such an incredible artist to listen to - this release really captures the range of moods, tempos and sounds of his material."
The Highlights features 12 of his 24 UK Top 40 hits, including eight UK Top 10 singles.