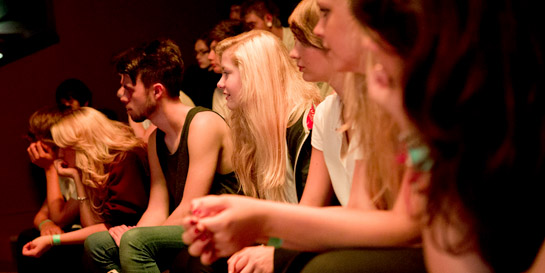 The past few months we've been hitting the road for some more Utalks, visiting schools, universities and youth organisations up and down the country with our panellists ready to discuss pretty much anything about music and the music business.
The first Utalks session of 2013 saw a team heading across London to meet members of University College London's Business Society. No surprise about the main discussion: A&R and how we work with artists on all aspects of their career. There were also great questions about royalties, synch deals and making a career as a producer.
Just before Christmas we were invited to Oxford University to talk at one of their careers seminars and give a little insight to working at Universal. The session stimulated a lively debate with some great questions about digital music services, artist discovery and careers in the industry.
Other 2012 Utalks included The Music For Youth festival in Birmingham, which saw us speaking to school-age youngsters competing in the popular music portion of the festival. Liverpool's Institute of Performing Arts invited us along of part of their industry master classes which have previously been run by producer extraordinaire Mark Ronson and industry veteran Seymour Stein. QPCS, a West London high school, opened their doors to Utalks and saw our staff talking to the biggest audience we've seen yet about technology and apps.
We're always eager to hear from institutions keen to host a Utalk session and our panellists from across A&R, marketing, digital and HR. Drop us a line – contact@umusic.com – and we'll be in touch soon.