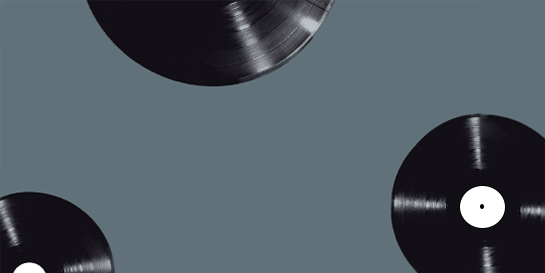 The White Label Auction, the brainchild of UMC's A&R director Johnny Chandler, last week raised a net total of £33,920.40 for The BRIT Trust – the music industry charity that supports a wide range of causes that promote education and wellbeing through music, such as The BRIT School and Nordoff Robbins music therapy among others.
Each of the 115 lots of various LP test pressings - many of them signed or personalised by the artists in some way - went for hundreds of pounds, with seven lots commanding four-figure sums each. The white label pressing is an exclusive and rare early version of a vinyl release, produced before the record goes into full production, as a precautionary measure to check the audio sounds just as intended. This pressing also makes for a highly sought-after piece of memorabilia for fans and collectors alike.
The concept of the auction was born when, along with some Trojan merchandise, Johnny gave Madness frontman Suggs some white labels to auction at a 2013 gala dinner in aid of the Pancreatic Cancer UK charity, after his sister had sadly died of the illness. Having kept test pressings for all their vinyl releases to ensure what eventually reached fans was as it should be, UMC's cupboards were full to the brim in the Kensington High Street office. By clearing some space through auctioning off the vinyl, the initiative brought in a fortune for the charity.
The highest price paid in this year's auction was £2,700 for a set of two Cure test pressings – Japanese Whispers and Seventeen Seconds – with the former signed by Robert Smith, who fittingly annotated it with the words "bring three and fourpence". Other lots included test pressings by The Who, The Kinks, Paul Weller, UB40 and Soul II Soul. A two-LP test pressing of The Cranberries' 2002 compilation, Stars, signed by Dolores O'Riordan's mother and the surviving members of the band, netted £400.
The two White Label Auctions held so far in aid of The BRIT Trust have raised a combined total of £60k, and the team are already making plans for next year where they're hoping to raise another £60k. Johnny Chandler said, "There were so many moments when I doubted whether we'd be able to pull it off, and we thought about postponing it. In that respect I can't thank Genny Turay (A&R intern, UMC) enough. Having only joined UMC earlier this year, without her (first) trips to the (empty) office to make sense of piles of often barely marked white labels, the plan would simply have floundered.
"I'd also like to thank all at UMC, Lisa Power, Steve Hammonds, Joe Black, Gavin Fraser, Caroline Allen-Coyle, Daniel Gallagher, Martyn James, Daryl Easlea, Lewis Robinson, Andy Street, Paul Alger, Dan Abela and Janie Orr. This year's level of artist support has been incredible, and helped us broaden our reach. Also, with all the challenges that charities are facing right now, it's brilliant knowing we can help The BRIT Trust in a small way through auctioning these rare vinyl LPs."